EVENTS AND RESOURCES
School Talks
If you would be interested in booking me for a school visit, please do get in touch via the Contacts page. The subject matter of the Circus Maximus series - about a young girl who dreams of being a charioteer - fits in well with the Romans topic in the KS2 curriculum and the story is rich in themes of resilience, courage, friendship and being true to yourself.
As a teacher with more than fifteen years experience teaching both primary and secondary-age children, I'm very happy talking to young audiences of whatever size and age range. Below are some outlines for the kind of event I could do, but I'm happy to discuss what would work best for your particular group of pupils. Afternoon scheduling is preferable though negotiable by arrangement. Testimonials available below.
- The World of Circus Maximus
A 45-60 minute presentation on what inspired me to write Dido's story and how I went about researching the historical background including the ancient sport of chariot racing and the sights, smells, sounds and tastes of the Roman world. Includes a reading from the book and time for Q and A at the end.
- The Story of Writing the Circus Maximus series
A 45-60 minute presentation on the writing journey that has been the Circus Maximus series - including the evolution of the opening paragraph from first draft to published version; the genesis for certain plotlines and how various films, books, documentaries and music have inspired me; and finally how I motivate myself to finish each book. Includes readings and time for Q and A at the end.
- A Writing Workshop on the theme of Ancient Rome
A 60 minute session in which I talk about my own inspiration for writing the Circus Maximus books and the process of writing historical fiction, and then help the children come up with an idea/character for their own story set in ancient Rome.
- Meet the Author Q and A
A 30 minute question and answer session in which I briefly introduce the Circus Maximus books and do a short reading, then take questions from pupils, which can be submitted in advance or on the day. Could be particularly suitable for a virtual visit.
TESTIMONIALS
'You could hear a pin drop amidst the audience of 250 yr 7 and 8 students who were totally captivated as Annelise described the charioteers of ancient Rome. Taken on a creative journey from Formula One to Circus Maximus, students burst into spontaneous applause when she finished reading a passage from her new book, Race to the Death. Annelise has set the bar high for all future visiting authors.' - Ann Smy, librarian at Brentwood County High School, who also wrote the following to me in an email: ''I was so proud of my students yesterday as they behaved so well but that was down to you. You totally captivated them. They didn't want to talk to their friends because they were too busy drinking in all you had to say....[we] put the same amount of effort into every author visit but it is the author's ability to connect with the students that makes the difference. You were amazing.'
'Thank you Annelise for the most spectacular day. Your talk for us was utterly inspiring and we've all been buzzing ever since. To be able to grip every student (and such a range of ages) and every staff member present with your story and words of advice is such a gift - you are a rare gem! We love you, Dido and this very special book. Thank you wholeheartedly and come back soon.' - Dr. Elizabeth Mackintosh, Head of Academic Enrichment, St. Swithun's School.
'I just wanted to say a huge thank you from everyone at Motcombe Primary. We had a fantastic day yesterday and the children both at home and at school were positively buzzing with excitement. The teachers were also inspired and feedback at last night's parents evening was really positive with many parents having already placed orders for your book!' - Kelly McCall, English Subject Lead, Motcombe Primary.
'Please pass on our sincerest thanks to Annelise for such an incredible, interesting and highly informative session. She had us all glued to our screens, it was brilliantly delivered, thanks so much.' - Louise Glasspoole, Schools Business Coordinator, Chiltern Bookshops.
'Thank you very much again for your visit. The children absolutely loved it! We all watched the Ben Hur clip in the afternoon and had great discussions about the book and talk. We're very grateful for you coming to visit. You must come back when the third book is out!' - Georgia Doran, The Queen's C of E Primary School, Richmond, Kew
'Thanks you for bringing Annelise to visit, she was brilliant and I had a line of children asking for the library copy of the books!' - Alison Muirhead, Librarian, Newton Prep School, Battersea
'Thank you for your wonderful talks today. The children had a great time and were really inspired. One of the teachers said that you 'are the best speaker he has seen in school.' Thank you!' - Tabitha Iles, Head of English, Castle Court School, Dorset.
'It was a joy to host you here. The children were buzzing afterwards and I have had plenty of parent praise and positive comments. This was one of the rare occasions where children actually remembered what they did that day! Thank you so much - a lovely afternoon.'
Alastair Poulain, Director of Adventure, Community and Learning, Sherborne Prep School, Dorset.
Testimonial and Twitter user responses to my talk at the Chalke Valley History Festival on The Deadly Roman Sport of Chariot-Racing
'Thank you very much indeed for coming to CVHF to be filmed for our digital content for schools as well as giving such an excellent talk on Circus Maximus....it was a fantastic event for which we've received excellent feedback. It certainly attracted a very considerable audience which shows how accessible we can make history by having talks on outside stages.' - Jane Pleydell-Bouverie, Festival Director
'@AnneliseGray - your talk was one of my @CVHISTORYFEST highlights - brilliantly inspiring to listeners of all ages.'
'@AnneliseGray - I didn't see your talk as I was at another talk but my wife and daughter thought it was superb.'
TEACHING RESOURCES
The amazing Claire Zinkin of MinervaReads has put together some wonderful teaching resources to accompany Circus Maximus: Race to the Death and Circus Maximus: Rider of the Storm. Cick HERE (for Race to the Death) and HERE (for Rider of the Storm) to find ideas for activities, discussion points and research projects connected to the themes and content of the books, which are suitable for readers aged 9 and over. These include:
- The ancient sport of chariot racing
- Women and girls in Roman society
- Roman food and medicine
- Ethics of sport
- Ancient celebrity culture
There is also plenty of material about the characters and writing style of the books, as well as Further Reading suggestions for both teachers and pupils.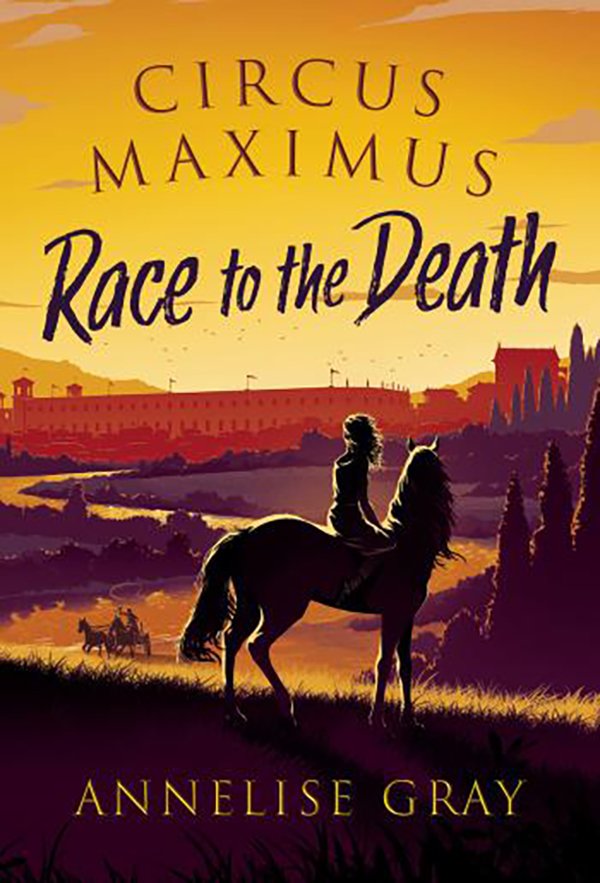 Annelise in workshop mode at the Bath Children's Literature Festival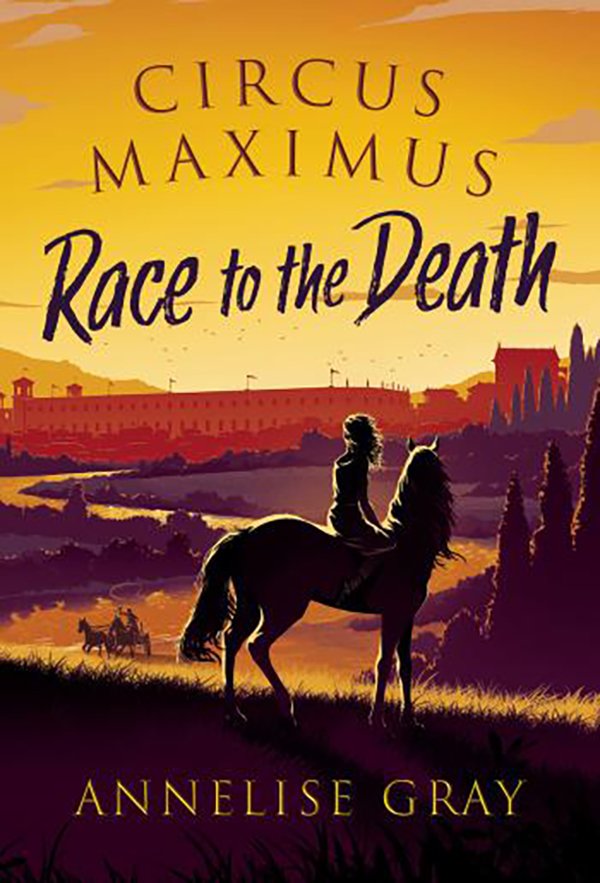 WHICH CIRCUS FACTION ARE YOU?
There were four big chariot racing teams in ancient Rome - known as 'factions' - the Greens, the Blues, the Reds and the Whites. Each one was associated with different seasons and elements, just like in modern astrology. They also had their own patron gods. Take the quiz below to find out your faction!
Choose which of the descriptions below sounds most like you and click to reveal your faction!
I am.....
a)Loyal, practical, patient, reliable, stubborn
b)Passionate, creative, confident, energetic, quick-tempered
c)Imaginative, creative, soulful, compassionate, sensitive
d)Curious, intellectual, sociable, perceptive, moody