Circus Maximus: RACE TO THE DEATH
The Sunday Times Children's BOOK of the Week and LonGLISTED for THE BrANFORD BoASE Award 2022
Circus maximus: Rivals on the track
Circus Maximus: Rider of the STorM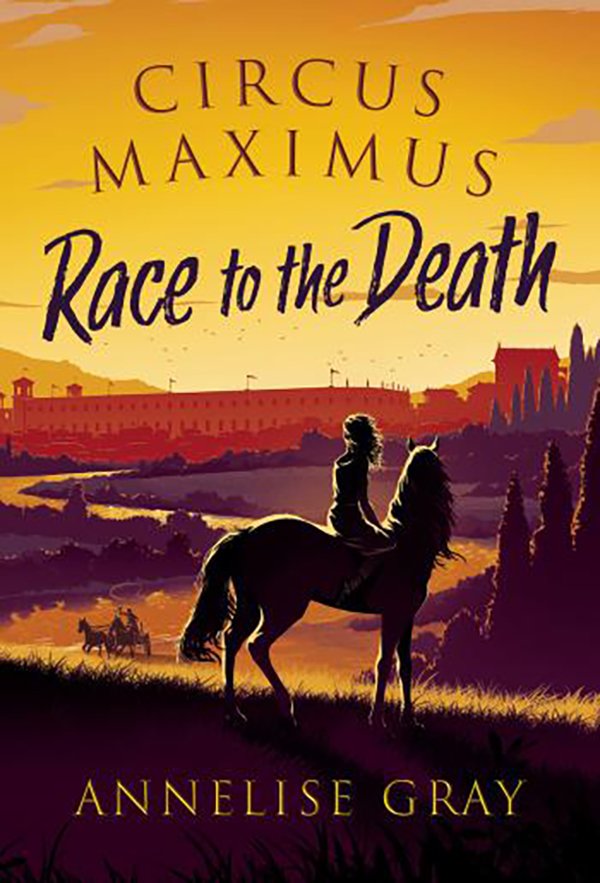 Circus Maximus, the greatest sporting stage of the ancient Roman world, where the best horses and charioteers compete in a race to the death, and one girl dreams of glory. Ben Hur meets National Velvet in the ultimate 9-12 adventure story by debut children's author, Annelise Gray.
Twelve-year-old Dido dreams of becoming the first female charioteer at the great Circus Maximus. She's lost her heart to Porcellus, a wild, tempestuous horse she longs to train and race. But such ambitions are forbidden to girls and she must be content with helping her father Antonius – the trainer of Rome's most popular racing team, The Greens – and teaching the rules of racing to Justus, the handsome young nephew of the Greens' wealthy owner. When her father is brutally murdered, she is forced to seek refuge with an unlikely ally. But what of her dream of Circus triumphs and being reunited with the beloved horse she left behind in Rome? And the threat to her life isn't over as she faces a powerful and terrifying new enemy... the emperor Caligula.
'Annelise Gray has written a novel that is both historically convincing and heart-stoppingly exciting. I hope there are more to come.' - Gillian Cross, winner of the Carnegie Medal and author of the Demon Headmaster series.
'Rich in period detail...this is an involving, well-characterised tale that feels original, despite having common ground with the work of Caroline Lawrence and Lauren St. John.' - Nicolette Jones, Children's Book of the Week in the Sunday Times.
'Fantastic new historical novel that I'm reading to my daughter. She's loving it. Great work Annelise Gray.' - Dan Snow, historian and broadcaster.
'I loved this adventure - full of brilliant horses, and a determined heroine following her dreams against all the odds. Looking forward to discovering what's in store for them next.' - Pippa Funnell MBE, three-time Olympic medallist and two-time European eventing champion.
'Rivals on the Track is as heartpoundingly thrilling as the races on its pages. I adored it. Buckle up for the ride of your life....' - Lauren St. John, author of The One Dollar Horse trilogy.
'Rider of the Storm takes all the action and excitement of the previous books and ramps it up still further...breathtaking adventure that I literally could not put down.' - Jacqueline Harris, ReadingZone.